Any time you have to deal with a narcissist is difficult, but what if that narcissist is a family member, a sibling that you care for very much? To learn about the signs of narcissism in a child, check out this post since you'll likely see the characteristics at a young age.
It may not be easy to distance yourself from a boyfriend or husband who is a narcissist, but walking away from a brother can be extremely traumatic—or just plain impossible. You might feel like the burden of maintaining the family unit rests entirely on your shoulders.
Thus, it is important not only to understand the impact that a brother's narcissism has on the family in general and you in particular, but it is also crucial to learn how to manage that relationship in ways that keep you emotionally safe. It can also help to understand how narcissism develops and what role genetics and environment play in that process. Understanding is the first step toward developing a strategy for managing the disorder.
Continue reading for some sound advice on how to handle your narcissistic brother.
Bringing Up Brother and Dealing with His Narcissism
It can be emotionally trying to deal with a narcissistic brother, to say the least. Sometimes it is necessary to avoid confrontation and conflict as best you can, especially if you feel you cannot sever ties. At the same time, you must set clear boundaries and know your limits. 
1. Avoid Naming the Narcissist
  Understand that calling your brother out as a narcissist will neither fix the situation nor will it change his perspective. One of the hallmarks of narcissism is an inability to foster self-awareness. Your brother most likely doesn't know that he is a narcissist and will react with hostility to being labeled as such.
If a narcissist feels that he is no longer in control, or that he is being directly challenged, the most common reaction is rage, even vengeance. Leave that kind of labeling to the professionals, should your brother ever reach out for psychological assistance.
2. Compromise to Protect Yourself
It often feels like weakness when you compromise, especially when you are dealing with someone who is making unreasonable demands. However, when dealing with a narcissistic brother, compromise might be the very thing that keeps you at a distance from a toxic family dynamic.
Instead of getting embroiled in the drama that results from a narcissist who rages over not getting his way, you can give in—within reason—in order to avoid the conflict. This is actually an empowering decision, because it is a decision that will benefit your emotional well-being. You may also be protecting other family members in the process.
3. Remember that the Situation is Temporary
Even the most dedicated narcissist cannot rage on forever. It's too exhausting for the narcissist and, eventually, whatever has thwarted their desires will fade into the background. So, if your brother is angry because you didn't respond to a text immediately or side with him in a ridiculous argument or fill in the blank with whatever scenario, remember that it will pass.
Most narcissists have short attention spans. They are lured by the next shiny object that they want, the next demand that they insist upon. If you quietly refuse to engage or propose a compromise to their liking, the narcissist will move onto the next self-interested goal with relative speed.
4. Maintain Healthy Boundaries in Creative Ways 
Even if you compromise with your narcissistic brother, it is still important to set and maintain some healthy boundaries. Often, that boundary is to simply cut off contact. However, if that is not an option, discover ways that you can stick to certain limits.
For example, you can tell yourself not to respond to a text or a voicemail for two full hours, especially if the message is angry, demanding, or clearly manipulative. This gives you some measure of control and allows you room to think calmly before getting back to him.
5. Cast Yourself in a Role
While this may seem somewhat dishonest, you might find it ultimately healthy to act as if you are playing a part. Cast yourself as the colleague of an extremely difficult co-worker, or cast him as an unruly student in a classroom. This allows you to maintain some emotional distance even as you engage with the narcissistic behavior.
It also gives you the opportunity to separate yourself from the part of you that is constantly hurt by your narcissistic brother's behavior. I find it allows me to maintain social courtesy, as well, if I'm thinking of my brother as a colleague rather than a sibling.
6. Reject Abusive Behavior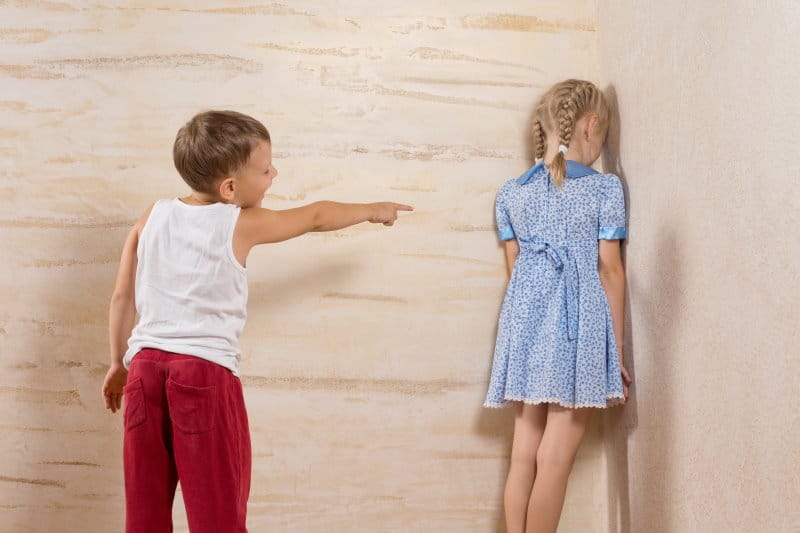 No matter what else you do in managing a narcissistic brother, you should never feel obligated to accept abusive behavior—whether that be verbal or otherwise. When compromises and creative boundaries no longer work, then you have to acknowledge that your own psychological safety is more important.
Sometimes a narcissistic brother will display more aggression toward you, their sibling, than he will towards others. The familiarity between siblings makes it possible for him to cross more lines. Understand that this is not your fault or responsibility, and make it clear that his actions are unacceptable.
7. Cut Off Contact
Unfortunately, sometimes all of your efforts to maintain a relationship with your narcissistic brother do not work out. If the abusive behavior escalates, whether it be manipulation or unreasonable demands or outright aggression, you may have no choice but to cut off contact.
While this may be painful, especially at first, you must remember that you have an obligation to your own health and well-being. If you are an adult with a family of your own, this becomes even more crucial. Your relationship with your brother should not come at the cost of your family. 
Final Thoughts
Managing a narcissistic brother is not an easy task, yet there are some techniques as listed above that can help you navigate these difficult waters. If it is important to you that you try to maintain a relationship with your brother, then you can engage with caution and clear boundaries. 
Always remember, however, that he doesn't necessarily have your best interests in mind. Even if you love each other, understand that his love is almost always conditional. You must be vigilant and diligent and prioritize your own emotional health over his narcissistic behavior.
Understanding more about your narcissistic family members can really help you manage their manipulations, but this post can help you to understand more about exactly what triggers their rage.