If you have a narcissist in your family, you know that it can seem as though narcissism is the dark gift that keeps on giving. Narcissistic parents often create narcissistic children, and those children could also create narcissistic children of their own. But does it ever skip a generation? There is really more to this question than it seems. 
Implied in this question is that there is a genetic origin for narcissistic personality disorder (NPD). While there are some narcissistic traits that are heritable, the development of a narcissist also relies on environmental factors. That means it can skip a generation, but there's more to it.
To understand whether or not narcissism can skip a generation, it is vital to understand the mixture of genetic and environmental components that combine to create a narcissist. Let's explore this interesting question so you can determine the possibility that someone you love might become a narcissist. 
Does Narcissism Skip a Generation?
Behavioral characteristics like personality disorders, temperament, and aggression often do have a genetic component. That means they are heritable, or in other words, they can be passed down from one generation to the next genetically. 
But human behavior is more complex than that. While someone may have a genetic predisposition to become narcissistic, they might only become a narcissist under certain environmental influences. 
What creates narcissism is a mixture of genetics and environment. Someone who might be predisposed to be a narcissist, but who has a loving family who values them, might not ever become narcissistic. 
On the other hand, someone who is genetically predisposed to narcissism and who has narcissistic parents is in the perfect environment for narcissism to develop. It's the same idea behind people who are genetically predisposed to certain diseases like diabetes, but if they take good care of themselves physically and monitor their diet, they never develop the disease. 
To answer the question, this means that yes, narcissism can skip a generation. It's not a foregone conclusion that the children of narcissists will become a narcissist themselves. 
In fact, many children of narcissists become codependent as a result of the abuse to which they are exposed. Codependency also results from an abusive environment in which a person's needs are ignored. That's common for the children of narcissists. 
They learn to ignore their own needs because they are ignored by their caretakers. Instead, they focus on pleasing those toxic people to 'keep the peace.' That pattern often follows them throughout their lifetime. 
Of course, it is also possible for the children of narcissists to become narcissistic. They are frequently told they are from a special family and are entitled to everything good in life. This passing of the torch to their children constitutes intergenerational trauma. 
What is the Evidence for a Genetic Link to Narcissism?
Researchers in behavioral science and psychology at the University of Oklahoma and the Chinese Academy of Sciences have determined that there are genetic influences in certain elements of narcissism. Their study involved 304 pairs of both identical and fraternal twins in Beijing. 

Identical (monozygotic) and fraternal (dizygotic) twin studies are helpful for determining the genetic heritability of certain traits because identical twins share the same genetics. Theoretically, if they are in the same environment, they should exhibit a high degree of similar traits if those traits have a genetic basis. 
Fraternal twins would not show as many similar traits because they are no more closely related than any two siblings that weren't born at the same time. They don't share as much of the same genetic material, and therefore, they would be less similar. 
In this study, the researchers examined intrapersonal and interpersonal distinctions of narcissism. Intrapersonal refers to a narcissist's feelings of superiority and grandiosity. They have developed a mindset that they are superior. This is how they view themselves, and grandiosity is a feature of the narcissist's intrapersonal dimension. 
The interpersonal distinction refers to how narcissists view themselves in relation to other people. They see other people as mere extensions of their own identity, and therefore, they have adopted the attitude that other people exist for them. This entitlement is the characteristic feature of the interpersonal dimension. 
These researchers then tested the twins for grandiosity and entitlement. They found both of these features were moderately heritable, and they found that different environmental influences affected each feature. 
Moderate heritability means there are definitely genetic influences on the trait, but those are only realized in the presence of certain, significant environmental factors. 
What are the Environmental Factors Associated with Narcissism?
A 2018 review of the cause of narcissism by researchers at the Chinese Academy of Sciences found that, in general, 44% of individual variation in narcissistic traits could be explained by genetic factors. That means 56% is explained by environmental factors. So what are those environmental factors?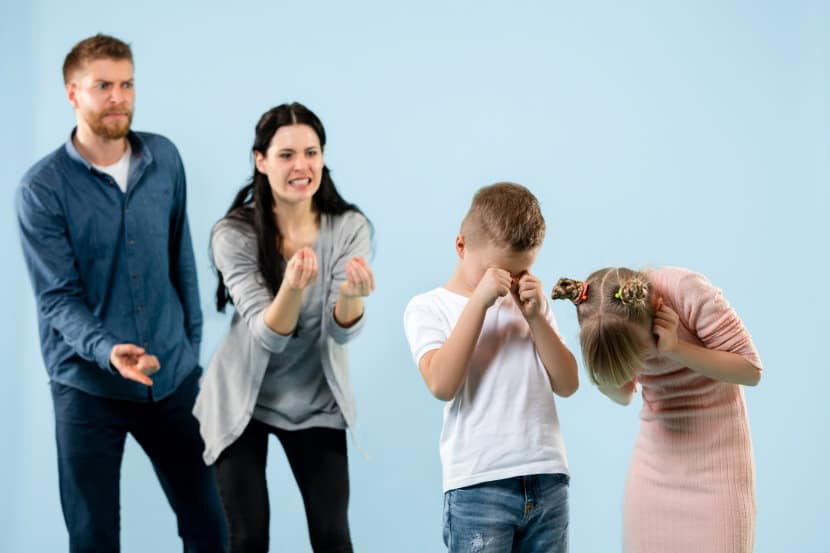 We know that certain types of abuse can stop the development of a strong sense of self in a young child. If a child is repeatedly ignored or overly criticized, they can come to believe their true self is worthless. 
If that happens, they become filled with shame and self-loathing. They bury their true self, and in its place, they construct a false self-image to interact with the world around them. Since that false self-image can't sustain the grandiose egoic ideas the young child has created, they need other people to prop up their self-esteem. They get them to do that by manipulating them. 
This same thing can happen, however, if a child is overly protected and spoiled. In that case, they may never be allowed to do things for themselves or experience and recover from failure. That creates the same sense of shame and self-loathing that then results in narcissism. 
These researchers have also found that genes that predispose a child to narcissism might also predispose them to shape their environment in a way that fits their personality disorder. For example, they might decorate their room with selfies or emphasize their specialness with certain affirmations and other self-pampering behaviors. 
This creates an environment in which those genes can become activated to create a narcissist. It's also important to note that certain sociocultural factors can favor narcissism. For example, in many corporations, bravado and risk-taking behaviors that are also associated with narcissism are rewarded. 
What are the Cultural Components that Favor Narcissism?
Researchers in psychology at universities in Japan, Germany, and Austria studied the expression of narcissism in independent and interdependent cultures. Independent cultures place a higher value on individualism while interdependent cultures place a higher value on relations within their community.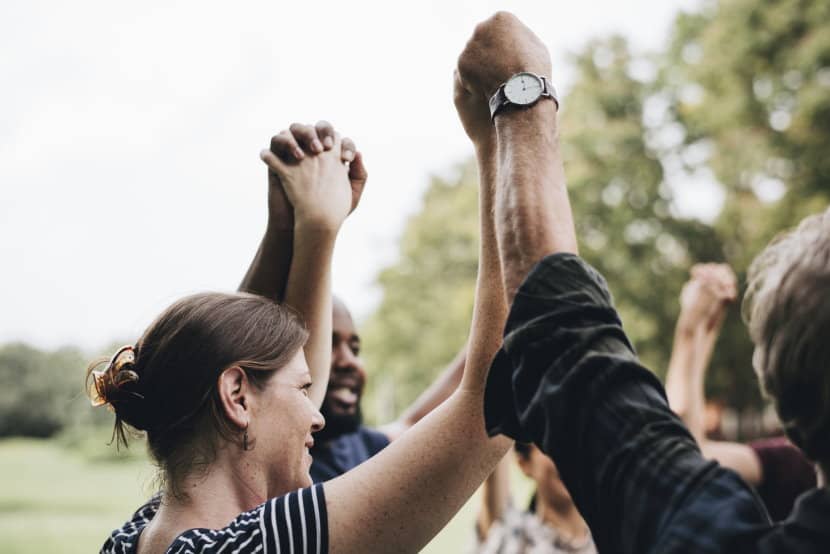 On an individual level, independent cultural contexts emphasize certain internal features like a person's thoughts, abilities, and feelings. They also emphasize the uniqueness of the individual and their goals as well as more direct communication. 
In interdependent cultures, the emphasis is on external features like status, roles, and relationships. These cultures also value belonging and fitting in as well as knowing your proper place in the culture. Indirect communication is favored here as well. 
Japan and many other East Asian countries are good examples of interdependent cultures and the United States and Germany are good examples of independent cultures. 
The researchers in this study found that grandiose narcissism is more prevalent in independent cultures such as many Western countries. Vulnerable narcissism is more common in interdependent cultures. What's more, in independent cultures, like Germany, where vulnerable narcissism is less common, this form of narcissism is more often associated with mental health problems. 
Final Thoughts
There are both genetic and environmental factors that combine to create narcissism. It may be the case that certain genes are activated only in the presence of specific environmental factors including caretaker abuse and cultural norms. While there are different expressions for grandiose and vulnerable narcissism, both of these types of narcissism feel the same way internally. That is, they both feel special, superior, and entitled; they just go about getting those feelings validated in different ways. 
One way that narcissists manipulate other people in validating their sense of superiority is by manipulating their emotional triggers and using them against their victims. To prevent that from happening to you, I would like to share my 5 Step Roadmap to Heal Emotional Triggers. This handy guide can help you recognize and heal your emotional triggers to prevent narcissistic abuse. Just click on this link, and I'll send it directly to your inbox.